Spring is here, and it's time to give your home a fresh and inviting look. Whether you want to make some big changes or just add some small touches, there are many ways to refresh your home for spring. Here are some ideas to inspire you:
Try rearranging. One of the simplest and most cost-effective ways to refresh your home for spring is to rearrange your furniture, artwork, and accessories. You can create a new focal point, improve the flow of a room, or showcase a different view. You can also swap items from different rooms to give them a new purpose or style.
Invest in bold colors and patterns. Spring is all about bright and cheerful colors, so why not add some pops of color to your home? You can choose from hot colors this season like coral, yellow, turquoise, or green, or go for classic floral patterns that never go out of style. You can use pillows, rugs, curtains, bedding, or even paint to add some color and personality to your space.
Designer Colors
An exclusive collection inspired by the colors of la Maison Chanel, Prada, Dior, Louis Vuitton and more
Pick up some pillows. Speaking of pillows, they are one of the easiest and most versatile ways to refresh your home for spring. You can mix and match different shapes, sizes, textures, and prints to create a cozy and stylish look. You can also change them according to your mood or the season.
Pillows and Covers
Create a special place for dreams to be born. Your bedroom and Livingroom will become the most comfortable places in one's home with our high-quality super soft shams and pillows.
Consider new wallpaper options. Wallpaper is making a comeback, and it's not just for walls anymore. You can use wallpaper to cover furniture, cabinets, shelves, or even ceilings. Wallpaper can add some drama, texture, or whimsy to your home, depending on the design you choose. You can also opt for removable wallpaper if you want something more temporary or flexible.
Brighten up with lighting. Lighting can make a big difference in how your home feels and looks. As the days get longer, try to maximize the natural light in every room by opening up your windows and using sheer curtains or blinds. You can also add some artificial lighting sources like lamps, sconces, candles, or fairy lights to create some ambiance and mood.
Bring the outdoors in. Nothing says spring like fresh flowers and plants. They can add some life, color, fragrance, and air quality to your home. You can use vases, pots, baskets, or even mason jars to display your blooms and greens. You can also try growing your own herbs or vegetables in your kitchen or balcony for a fun and rewarding project.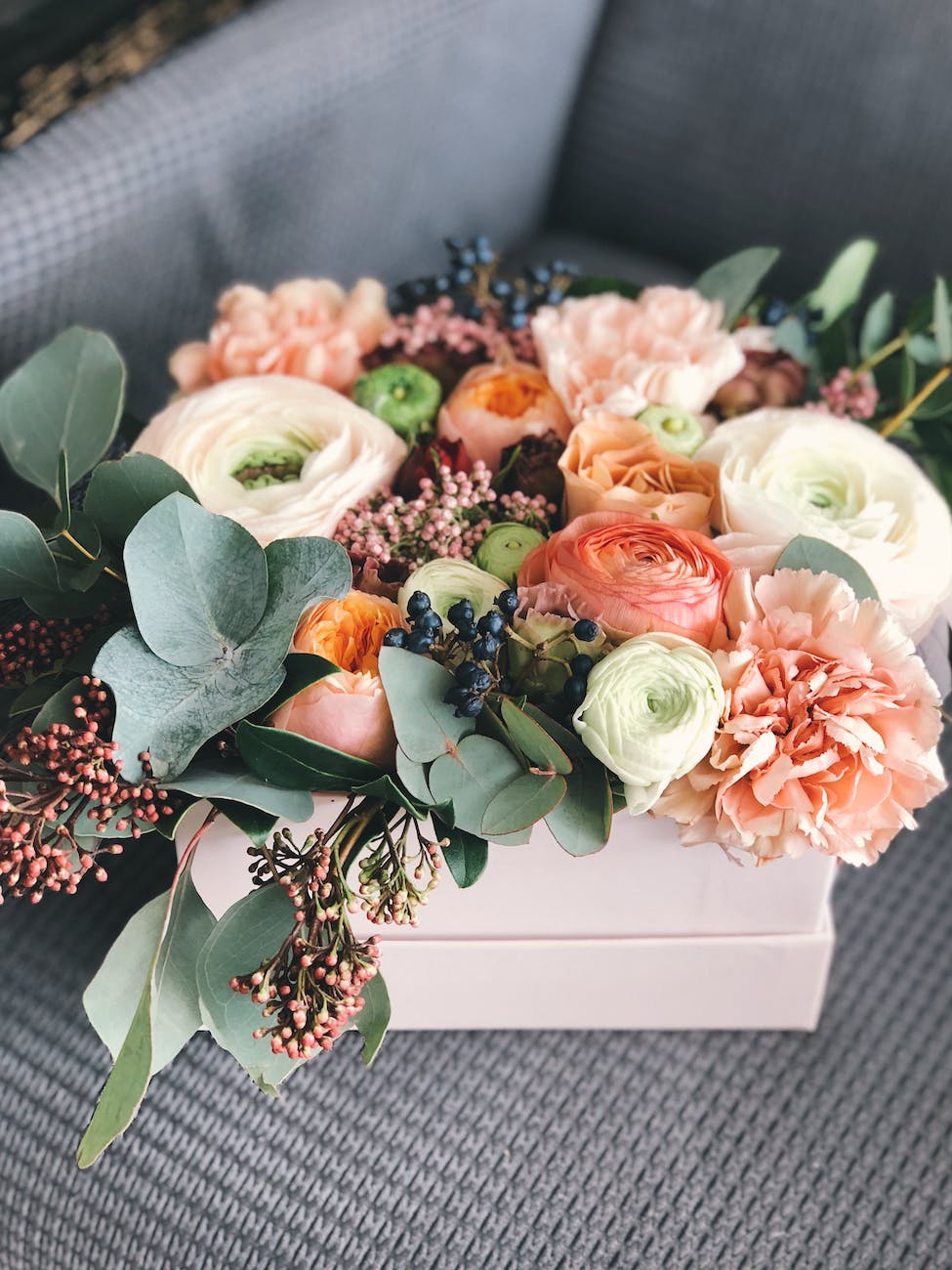 Change window treatments. Another way to refresh your home for spring is to change your window treatments according to the season. You can opt for lighter fabrics like cotton or linen that let more light in and create a breezy feel. You can also experiment with different colors or patterns that complement your decor.
Reupholster furniture. If you have some old or worn-out furniture that needs a makeover, you can reupholster it with new fabric that suits your style and budget1. You can choose from solid colors, stripes, polka dots, or any other print that catches your eye. You can also add some cushions, throws, or blankets to make it more comfortable and cozy.
Make ordinary details extraordinary. Sometimes, the smallest details can make the biggest impact on how your home looks and feels. You can spruce up your everyday items like knobs, switches, handles, or hooks with some paint, glue, or stickers to give them a new look. You can also personalize your items with monograms, labels, or photos to make them more unique.
Studio
Personalize your most loved Products!
Declutter and organize. Last but not least, one of the best ways to refresh your home for spring is to declutter and organize your space. You can get rid of any unwanted items that are taking up space or collecting dust, and donate them to charity or sell them online. You can also sort out your items by category, and store them in bins, baskets, boxes, or drawers. You can label them clearly, and place them where they belong.
By following these tips, you can refresh your home for spring!